142-146 Harley Street, London
146 Harley Street is particularly special since Lionel Logue (speech therapist to King George VI) practised here. Sonnemann Toon designed a full refurbishment to sensitively create a single, large diagnostic medical facility. Level access was provided to the majority of the building via a new HTM trolley lift, refurbished passenger lift, and sesame lift as part of the front steps.
The rear courtyard lightwells were reconfigured, basement slabs lowered, and services traditionally within the ceiling were sited beneath a raised floor to maximise the ceiling height in the main diagnostic spaces. Removable lavender planters can be removed for later installation of large diagnostic equipment, while contributing to the Wild West End project.
The Mews buildings were reconfigured to provide an electrical substation, bicycle storage, plant, staff welfare and administrative space. Existing mansard roofs were adapted and three dynamic acoustic louvre enclosures above the link buildings provide additional plant spaces.
Sector

Listed Buildings and Conservation Area, Healthcare

Area

2340sqm

Client

The Howard de Walden Estate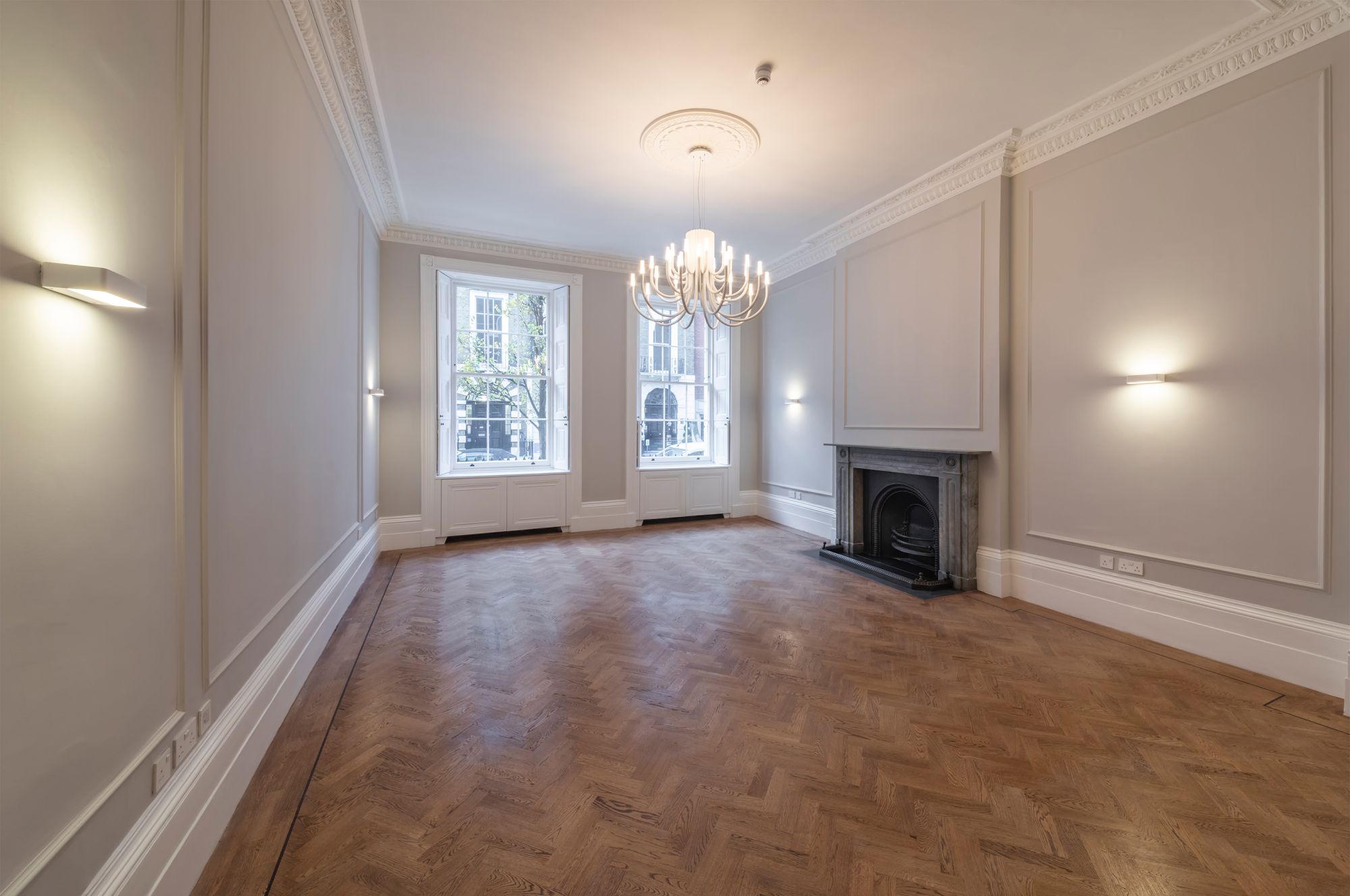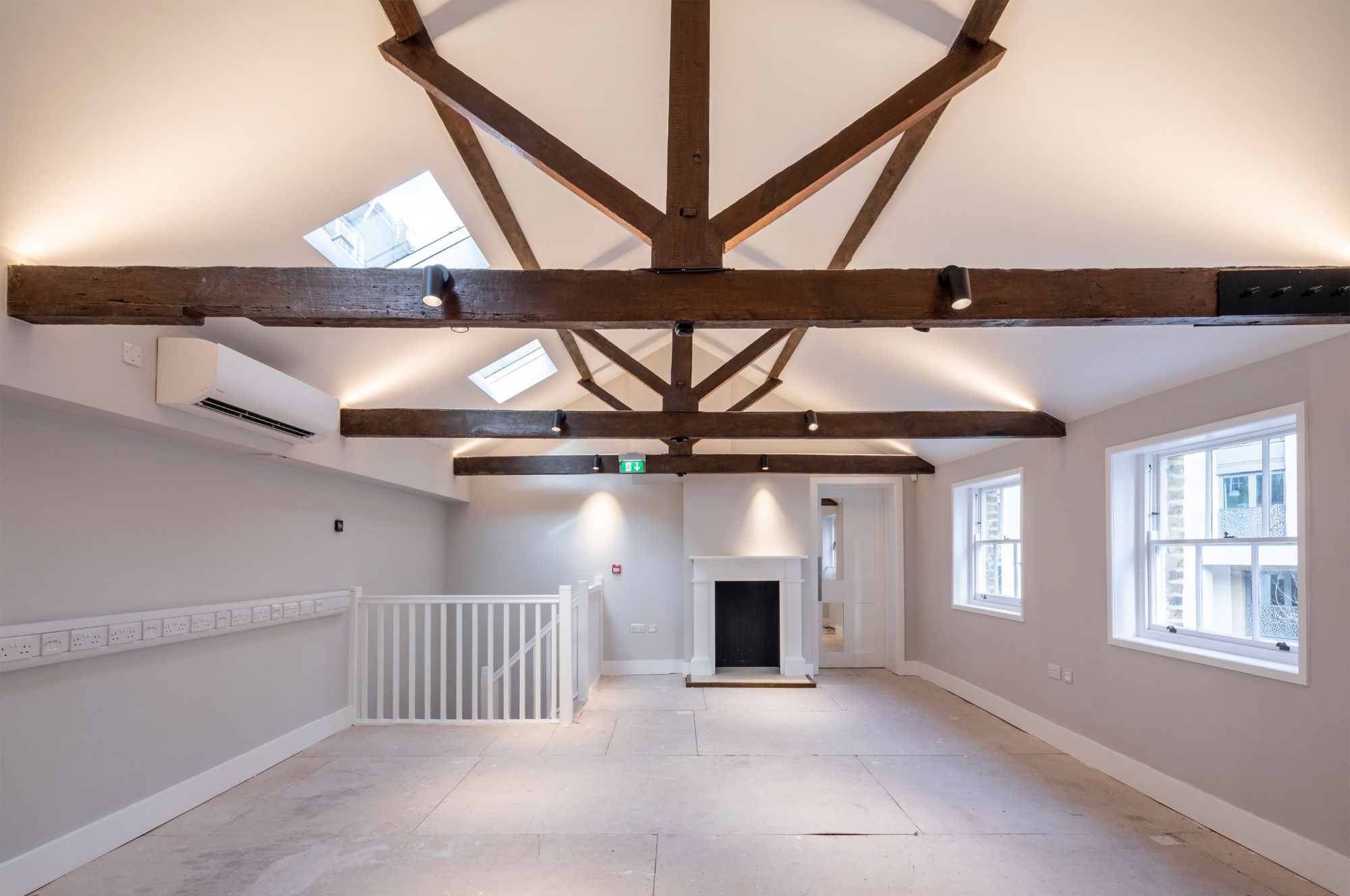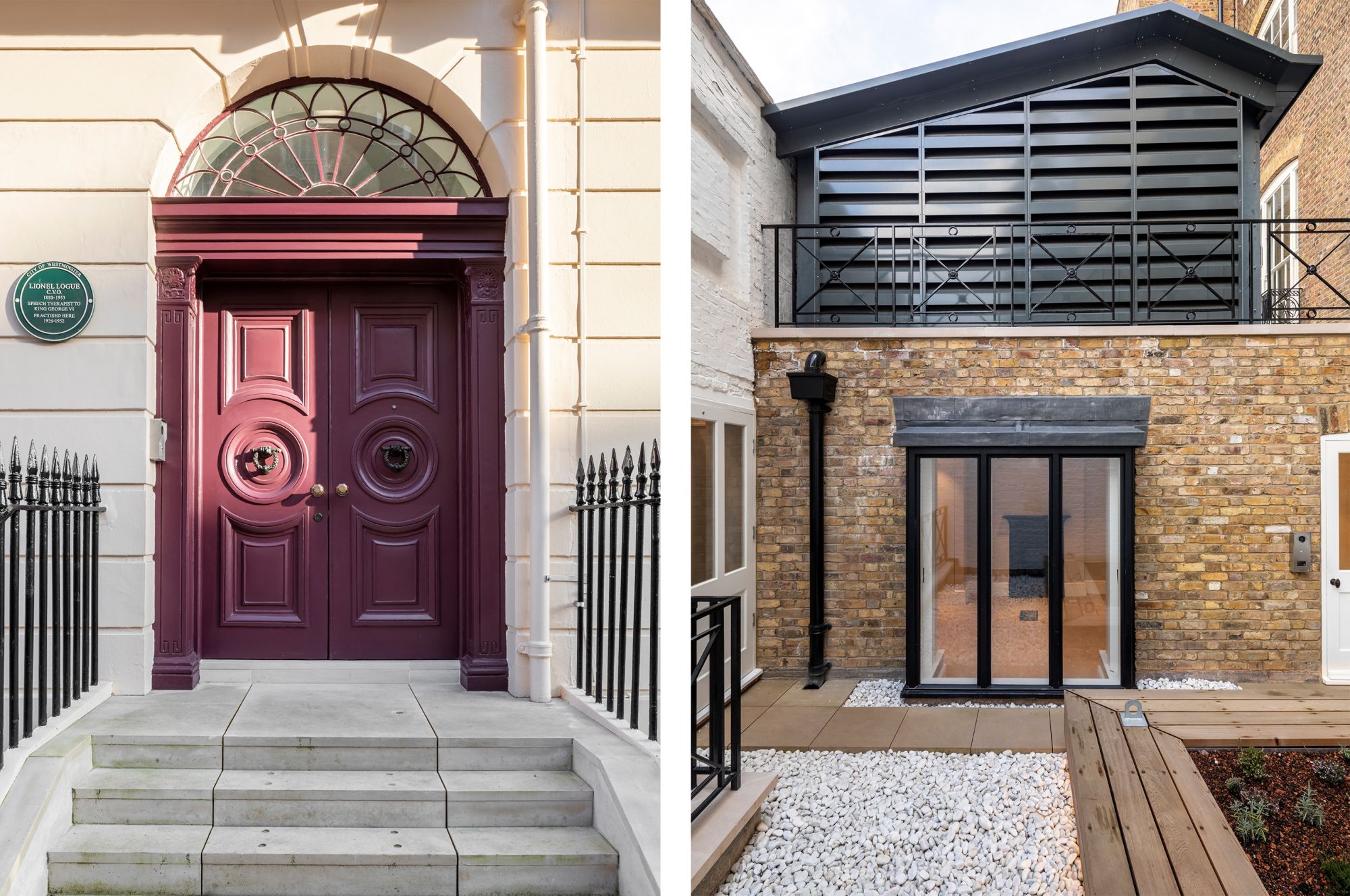 More Listed Buildings & Conservation Area Projects