Dementia Adventure Holiday Home, Essex
The feasibility study formed an integral part a research project, undertaken in collaboration with an Msc student from the University of Bath. Sonnemann Toon offered a work placement which provided the student with an opportunity of working in a practice whilst receiving practical support in the development of their thesis.
The chosen thesis was to develop design standards for wellbeing and sustainability within environments for people with Dementia. The guidance built on existing best practice and was developed through a dialogue with the staff and clients of The Dementia Adventure, who were looking to build a purpose designed holiday centre from which to run specialist respite holidays.
A feasibility design tested the emerging design standard principles. A vernacular style responded to the rural setting and the building massing was domestic in scale, with overnight accommodation wrapping around a secure internal courtyard. Wayfinding was assisted by having continual visual connection to easily recognisable features placed within the building and along the wandering loops through the garden.
Sector

Mental Health & Wellbeing

Area

550sqm

Client

The Dementia Adventure respite holiday centre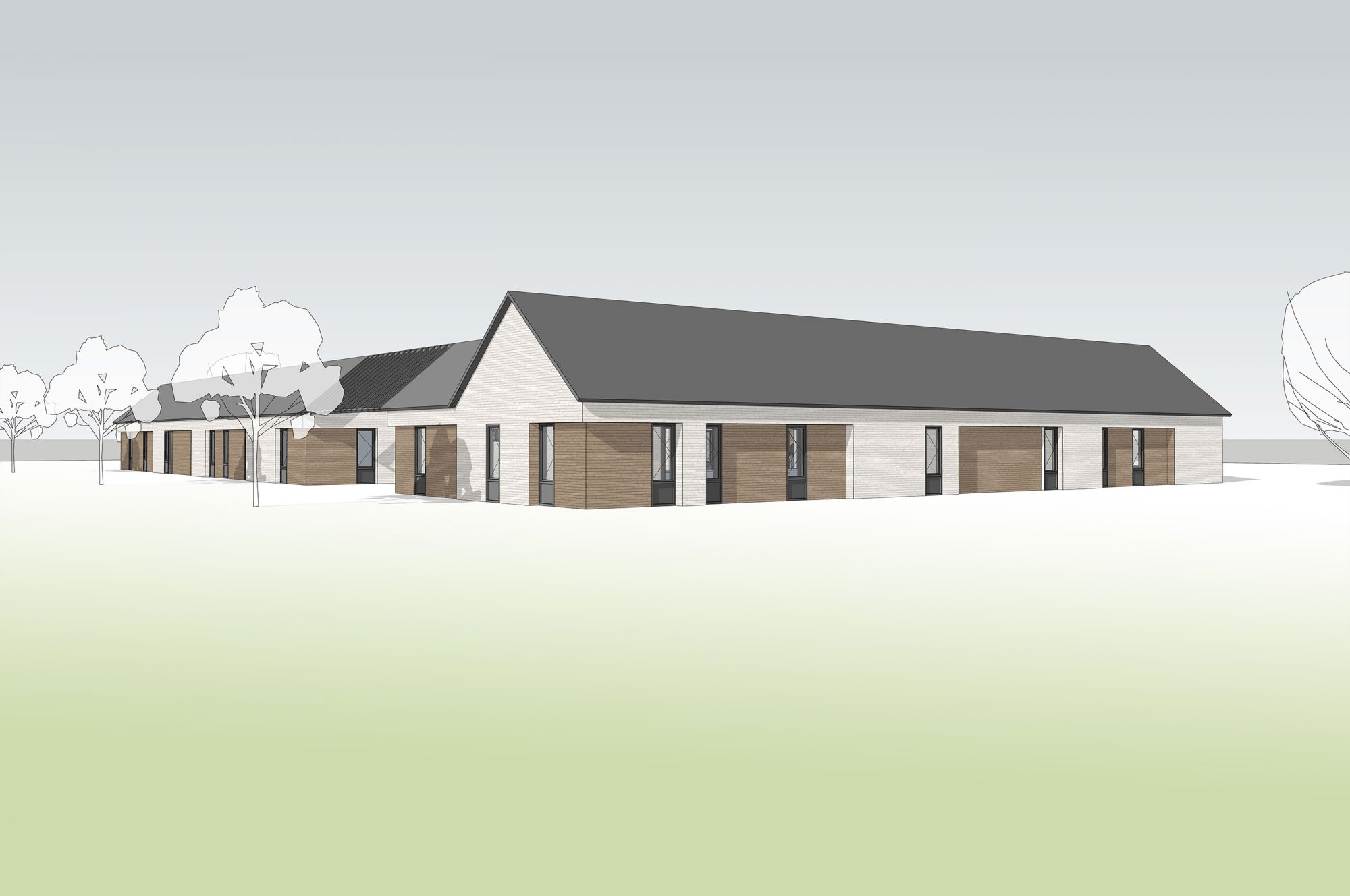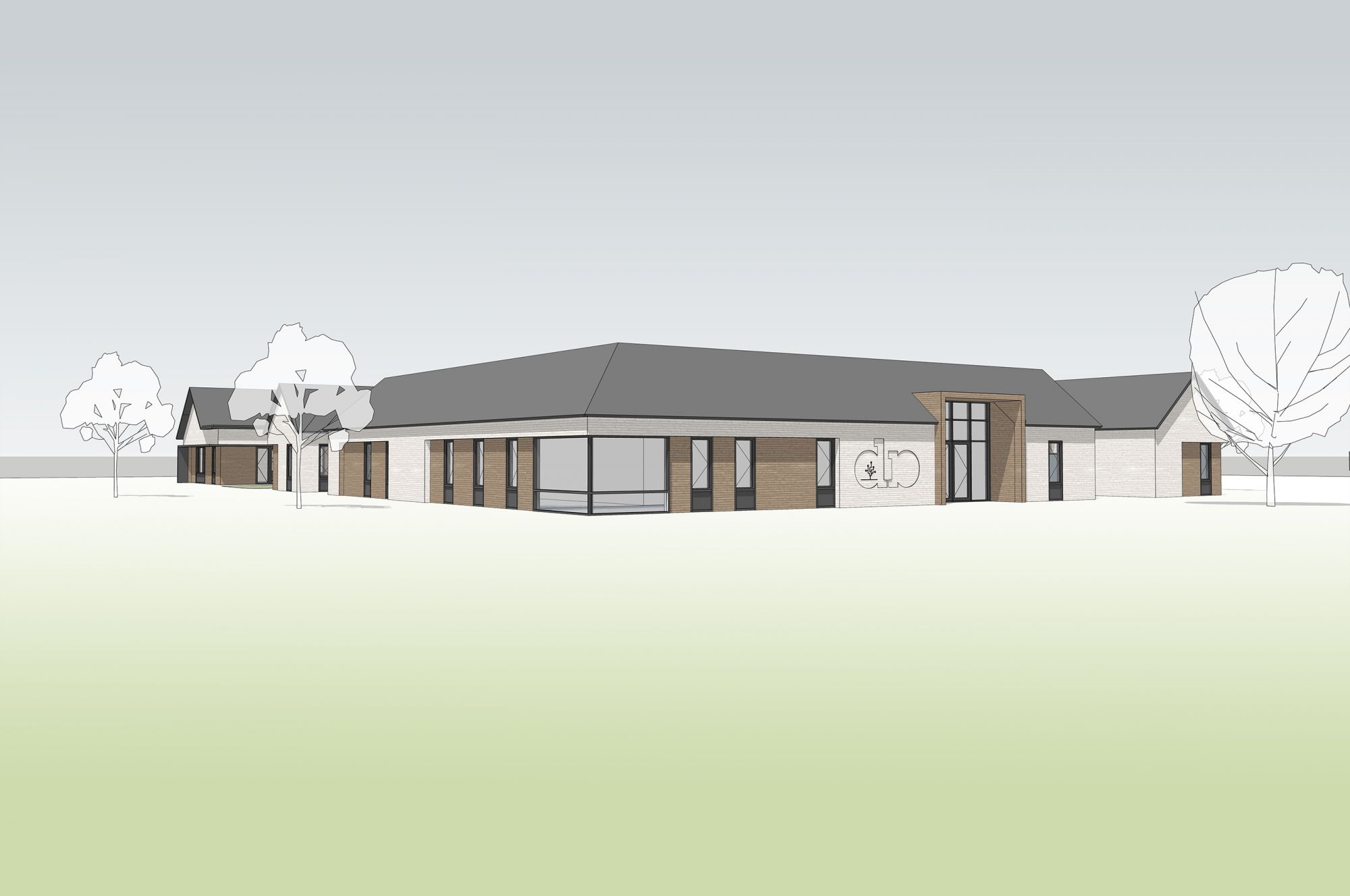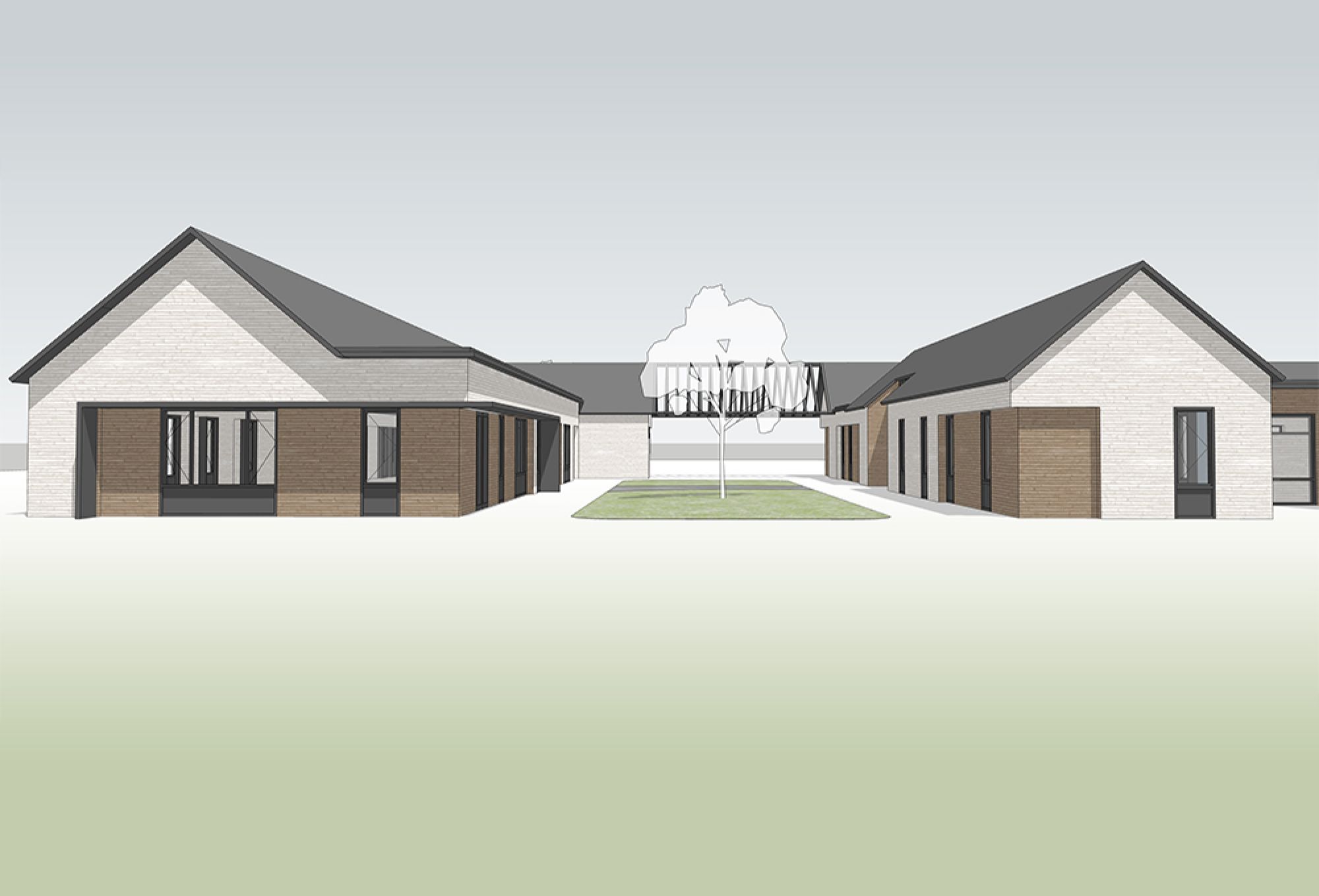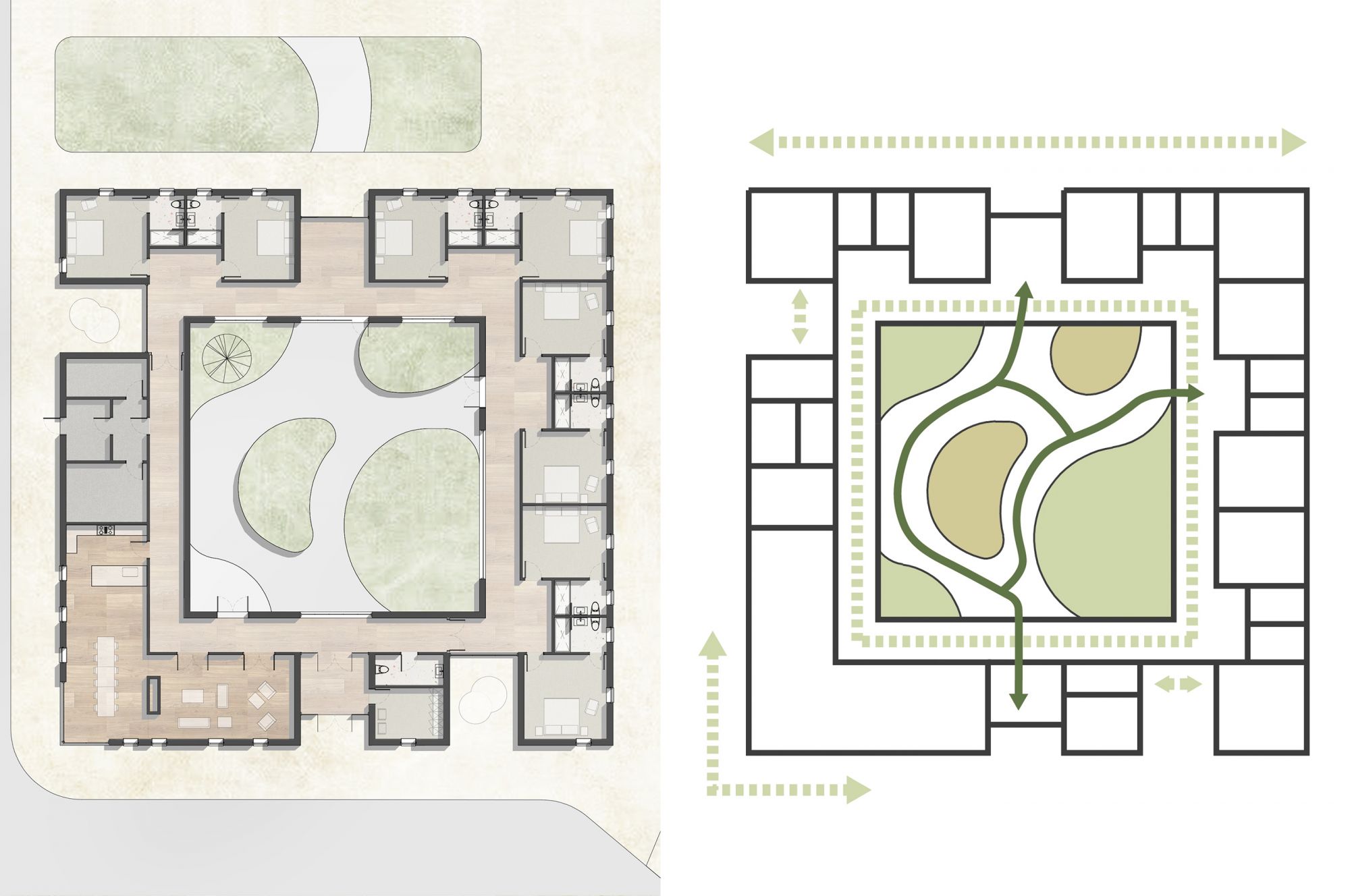 More Mental Health & Wellbeing Projects