Twinwoods Crisis Unit, Bedford
In collaboration with PSYCH.RAUM Architects from Germany, we developed design standards for a safety-oriented fit-out that addressed homely but safe interior design to assist a faster recovery of patients. The goal of the document was to outline the specific spatial and atmospheric characteristics resulting from full compliance with current anti-ligature regulations / guidance on NHS psychiatric wards and to contrast these with possible alternative specifications.
As well as a wide range of finishes and fittings specifications, the design standards looked at how to reduce acoustic stress factors with sound-absorptive materials.
Through the provision of appropriate and high-quality furnishings and equipment we aimed to demonstrate high esteem and respect for service users; creating an atmosphere of trust rather than the standpoint being an expectation that users will not value their environment.
Sector

Mental Health & Wellbeing

Area

465sqm

Client

East London NHS Foundation Trust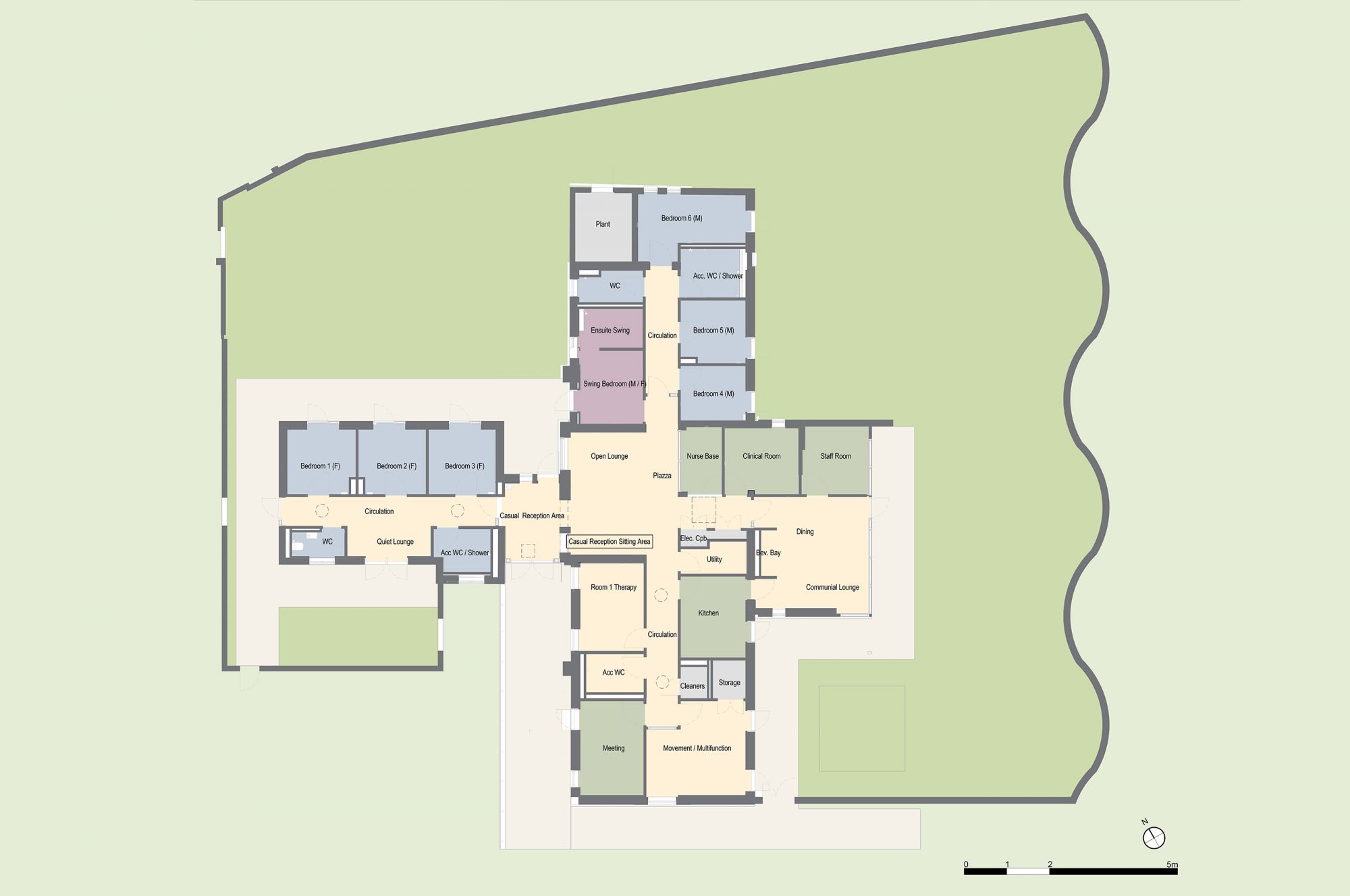 More Mental Health & Wellbeing Projects