Moorfields Eye Hospital Entrance, London EC1
Sonnemann Toon Architects won an invited competition set by the Moorfields Eye Hospital NHS Foundation Trust which aimed to improve patient access into their existing facility on City Road. The scheme developed around the concept of making the entrance as visible as possible and improved the environment for both patients and staff internally. The eye catching illuminated stainless steel canopy stretches out from the new main entrance, acting as a sign post forging a link between the old and new receptions.
Internally a series of lightless cellular offices have been converted into a double height waiting hall providing staff and patients with an environment which is both light and spacious.
Awards

Highly Commended in Building Better Healthcare Awards, Best landscape design

Sector

Healthcare

Client

Moorfields Eye Hospital NHS Foundation Trust

Value

£1.2M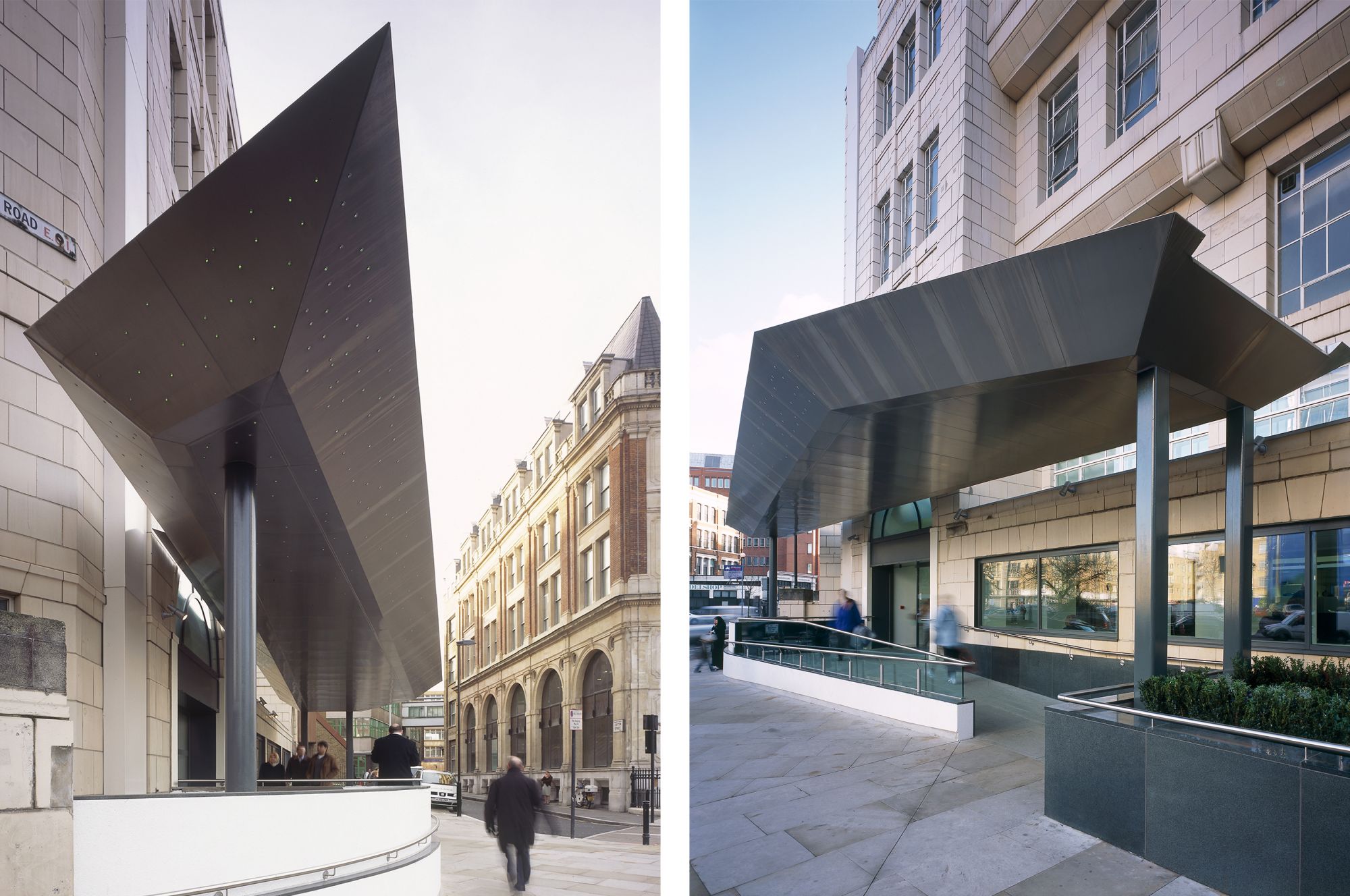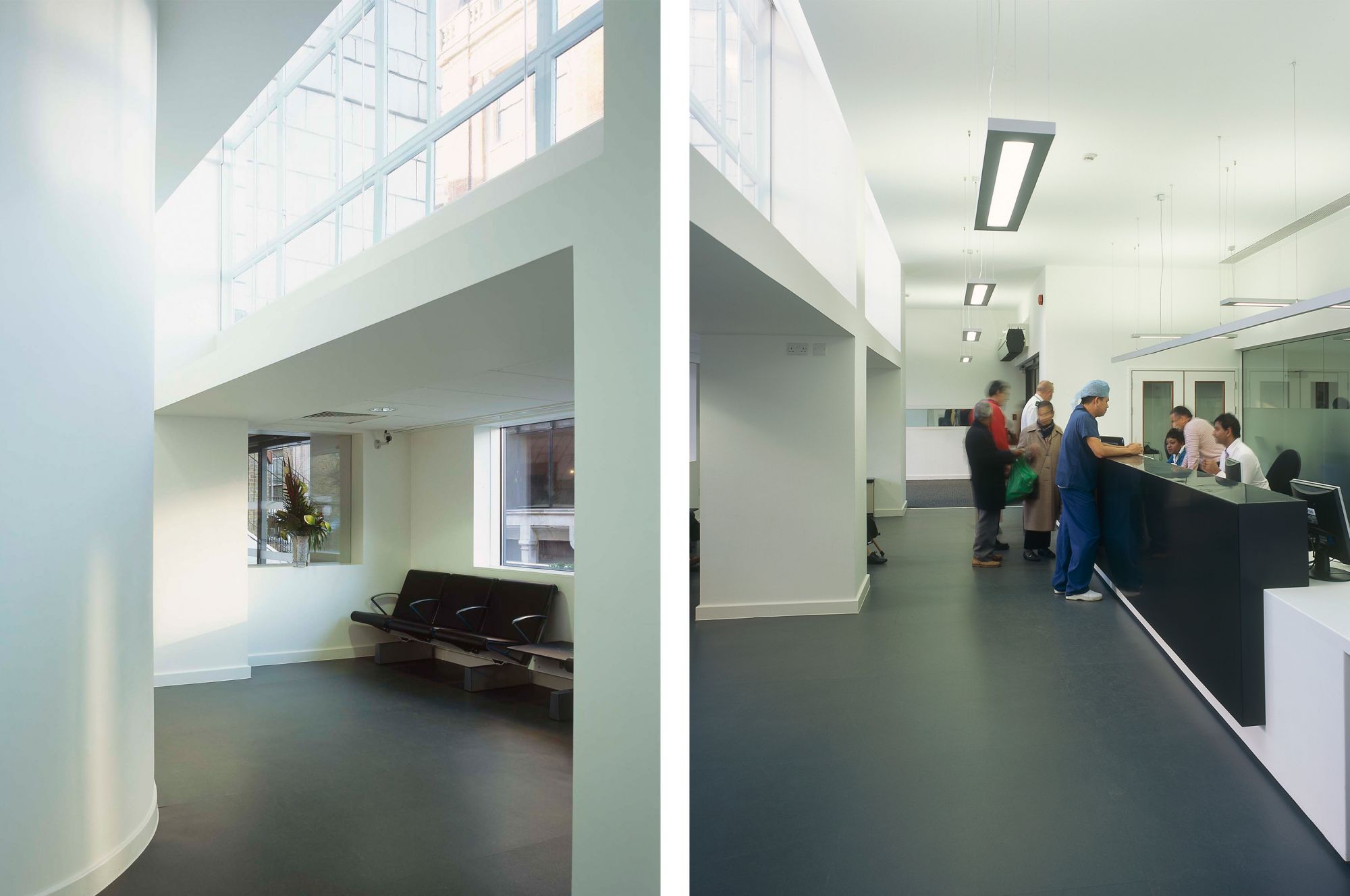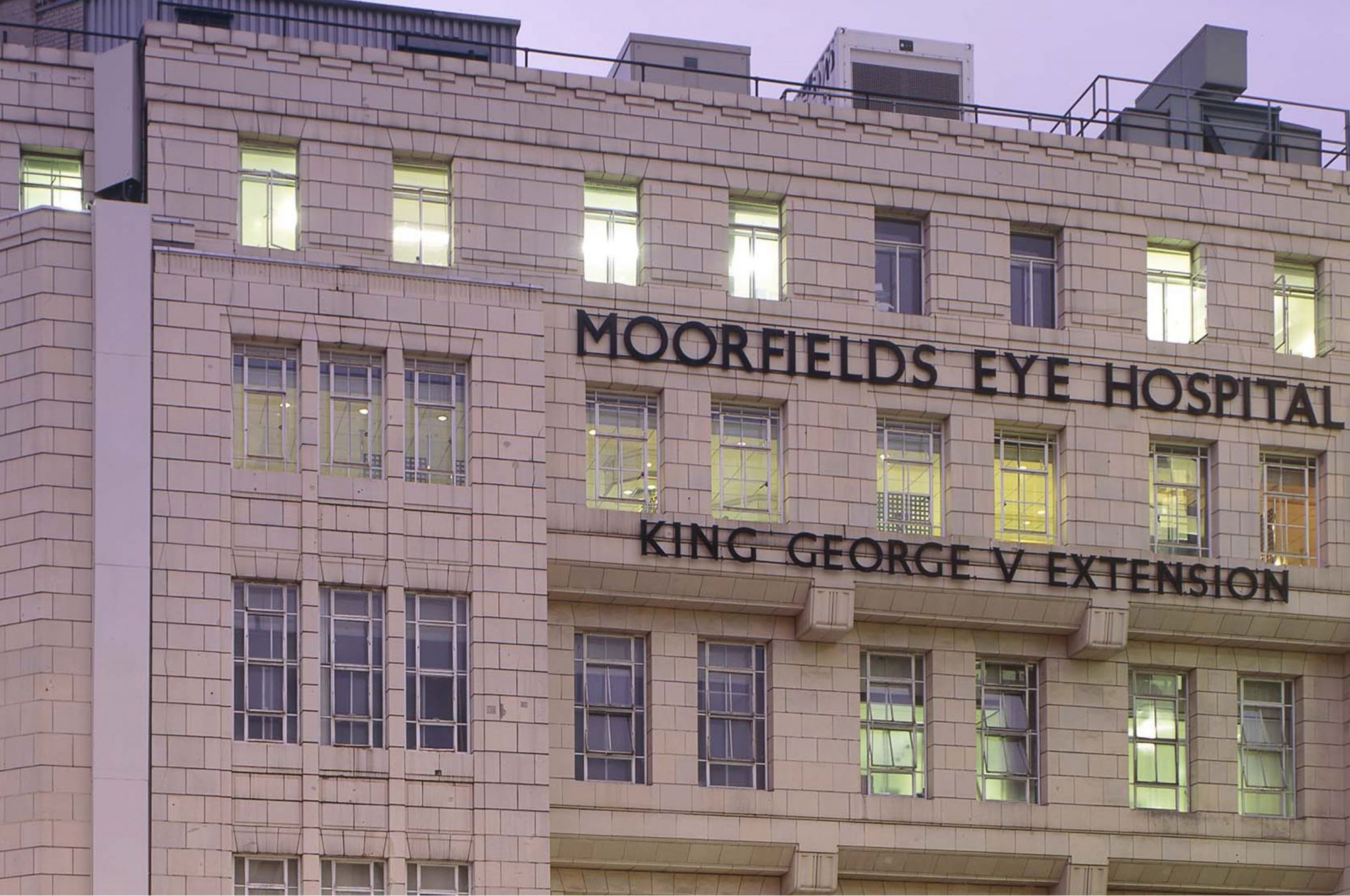 The landmark illuminated stainless steel canopy and inviting fully accessible main entrance gave the hospital the face it needed. Building users can now identify their route and feel welcomed rather than frustrated when they visit this world class eye hospital.